Breccia Pernice is a multicolored Italian limestone extracted in the province of Verona. Its typical material appearance takes on different shades of colors that may vary from intense red to muted rosy-beige or pink depending on the quarries. The material takes a nice and uniform polished look but can also be found in honed finish.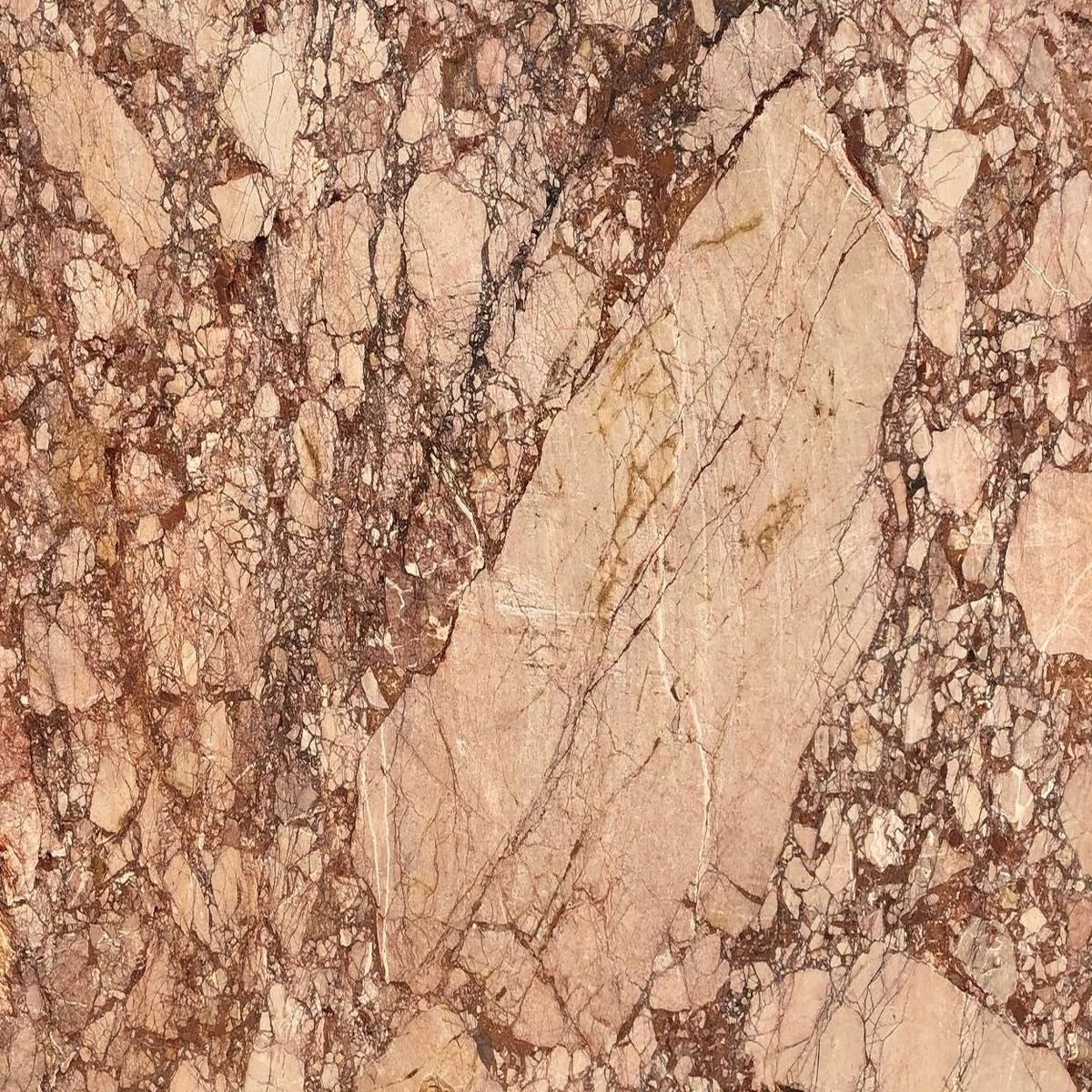 Directly from CEV LAB, be inspired by our realisations.
The Breccia Pernice is a stone extracted since the early 1900s and thanks to its brecciated appearance it is capable of giving singularity and character to the elements it covers. In the projects shown below, we can see how its soft rose beige color will not fail to give warmth whether used in a modern or classic decor context.