Ceppo di Gre is a natural stone extracted from the Lago d'Iseo coastline. Its peculiar and very uniform concrete grey color is the backdrop for a very distinct morphologic formation. The neutral colors combine well in interior decors especially for wall claddings, kitchen worktops and tables.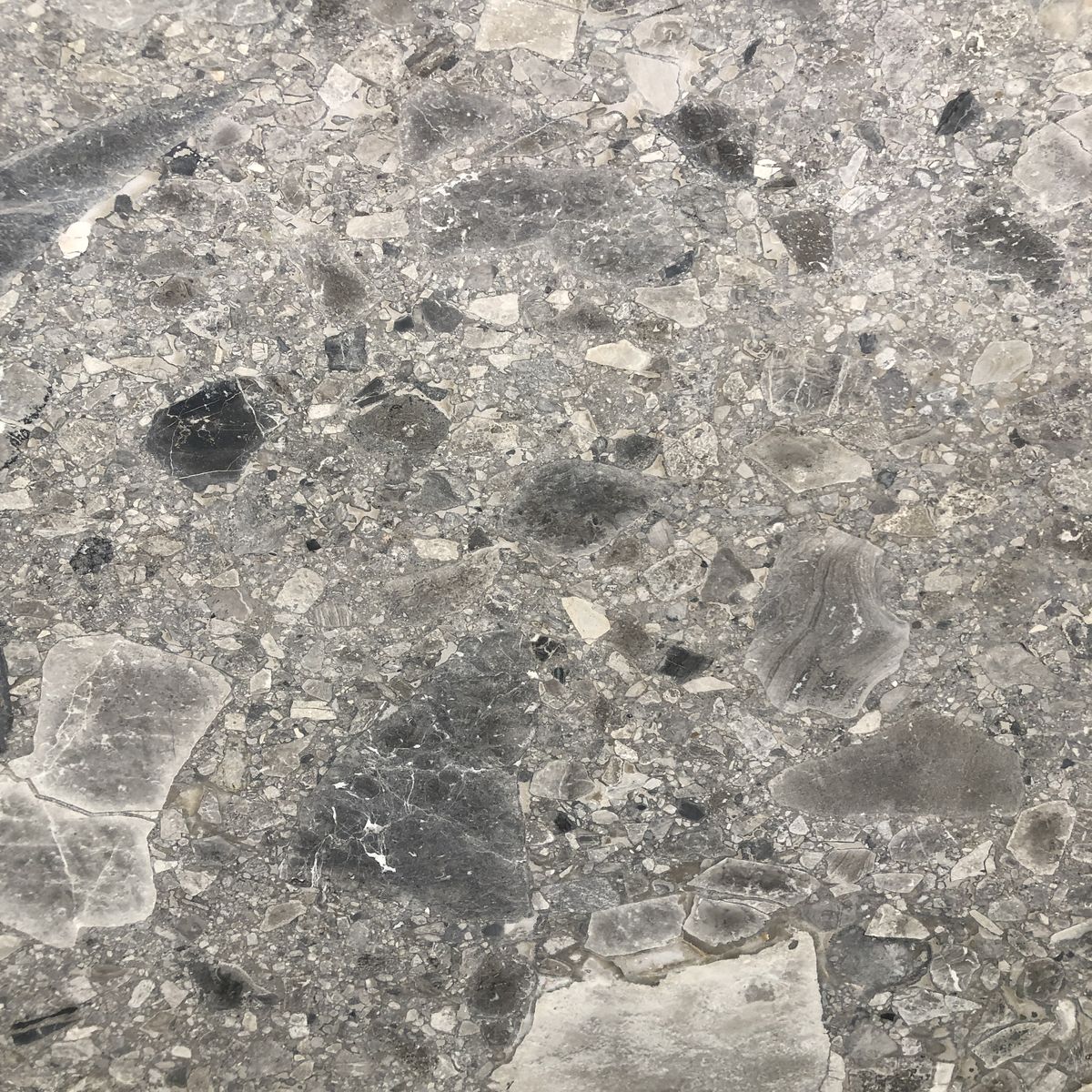 Directly from CEV LAB, be inspired by our realisations.
The Ceppo di Gre is made up of "pebbles" that design the slab and give variety without ever replicating in the same way. The particular aesthetic aspect free from binding veins make it an excellent material for the creation of homogeneous environments where the protagonists are the materiality and the neutral colors of this incredible stone.