Onyx White is a natural stone that differs from marble in morphology and aesthetic appearance. The material consists of very fine grains that, through time and very high temperatures, have been purified from intrusions. The result is a stone with a homogeneous and translucent grain, the background color is warm white, crossed by golden veins and gently clouded with ivory hues. This peculiar crystalline structure is very delicate, indeed only with the newest cutting and resin coating technologies we can now get it in large-sized slabs. Because of its very distinctive natural and aesthetic properties, this stone is available only in a polished finish, so that all of its colors and reflections are properly enhanced.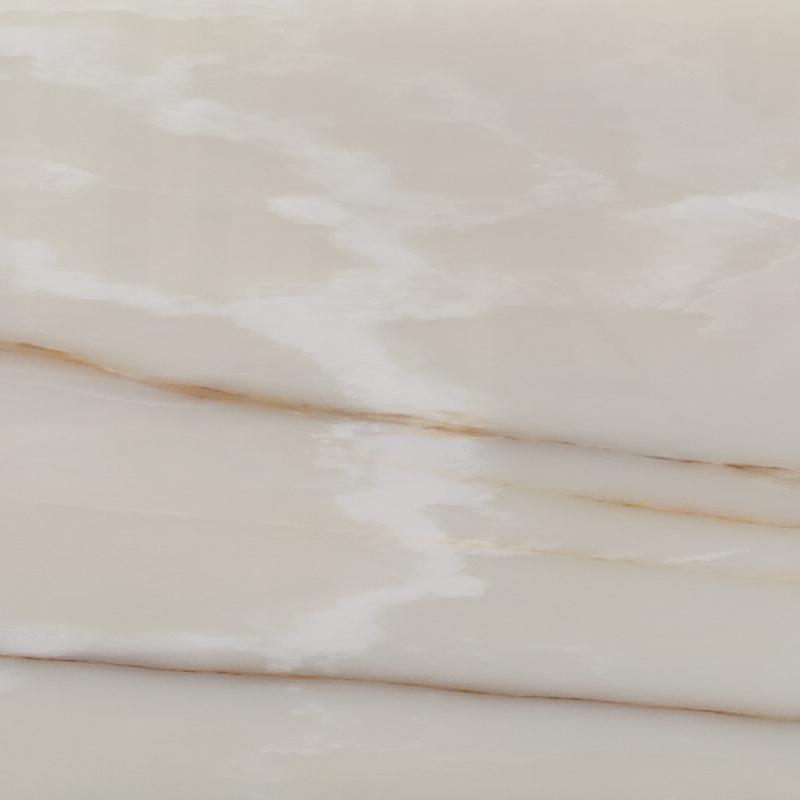 Directly from CEV LAB, be inspired by our realisations.
The onyx is a unique stone used for luxury furnishings that was already used in ancient Egypt and even in the Roman Empire, where it was believed to have divine origins. Its charm has remained intact to this day, and it is used for luxurious backlit cladding or individual precious decorative elements. In the project presented below, we can see how the carefully crafted and reassembled stone creates a unique and eternal object. Its white colors and incredible brightness capture attention and become the focal point of the environment in which it will be placed.