NERO DORATO - SAHARA NOIR - NERO PICASSO
Sahara Noir, also known as Nero Dorato or Nero Picasso is a marble with plain black bacgrund, crisscrossed by geometric bronze and white veins. Only the newest resincoating and mesh-backing technologies have made it possible to market this material as large-sized slabs. The finish par excellence of this marble is polished, however its hues remain intact even with a matt or slightly brushed surface.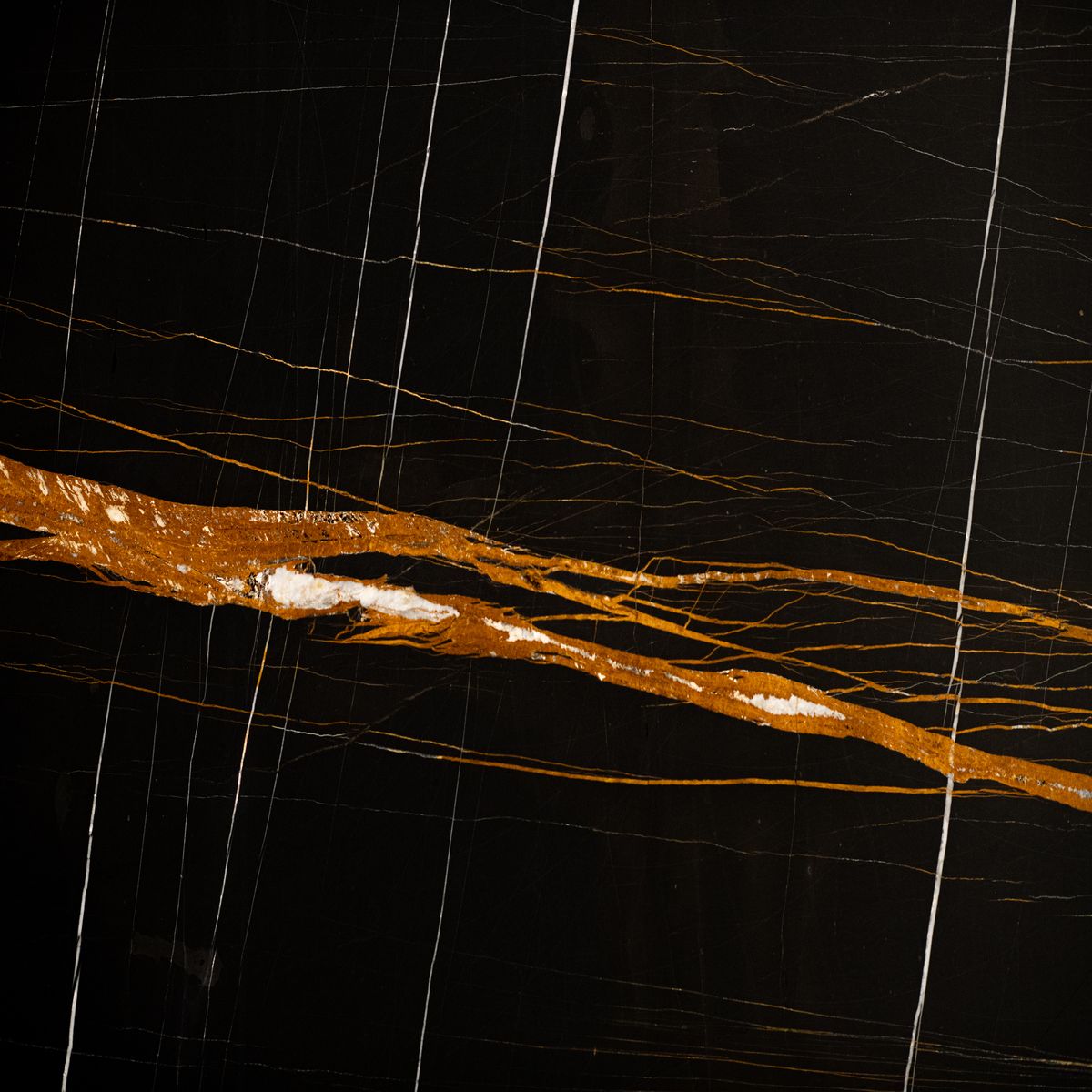 Directly from CEV LAB, be inspired by our realisations.
The characteristics that make this marble unique are the fine-grained black background designed by shiny white and golden veins. The colors and orthogonal intersections give a strong linear character much appreciated in modern interiors. Its geometric movement highlights the contemporary clean lines while the black color lightens the elements. The chromes and veins are the strength of the Sahara Noir, an excellent stone for scenic wall coverings or elegant wellness areas such as the one created for this private project.